At the forefront of technology, Jetclass Group is fully qualified to respond to major projects for the Contract sector. With the investment in cutting-edge machinery specifically in CNCs, the factory is prepared for the mass production of sublime pieces. The most recent investment focused on specialized CNCs for chairs' production.
In the productive process, hotel legislation and the characteristics of the project are taken into account. In this sense, a preselection of materials is made in accordance with safety parameters, durability and easy maintenance of the products supplied. All of the required certificates are treated and presented by the company.
In order to respond to all necessities related to the Contract sector, the sections of metalworking and carpentry are duly developed and equipped for the production of doors, closets, bathroom furniture, hardware, metallic structures and frames of the finest quality.
The magnitude of the productive capacity allows to apply the concept of turnkey for the Contract sector, maintaining a relatively competitive price policy.
Jetclass Group's interior design office comprises a Contract department that relies on a specialized team, which is able to develop projects and unique concepts with an exclusive identity. It offers commercial solutions for hotels, restaurants, clinics, airports, congress rooms, governmental departments, other types of social, public and entertainment spaces, entirely customised and according to the business field. It also creates bespoke projects for architectural and interior design offices, as well as for renowned hotel groups. This service includes the supply of furniture, curtains, lighting, bathrooms, closets, wallcovering and custom tapestry. In order to do so, the interior design office relies on a vast library of materials appropriate for Contract from the main brands in the market.
The company's portfolio has numerous projects in the main capitals worldwide.
Available services in the Contract department:
Budgeting of the proposed products
Rigorous studies of technical design
Prototype development prior to approval
Mock-up production
Production
Delivery and assembly support service
Construction monitoring
Presentation of mandatory certificates
After sales service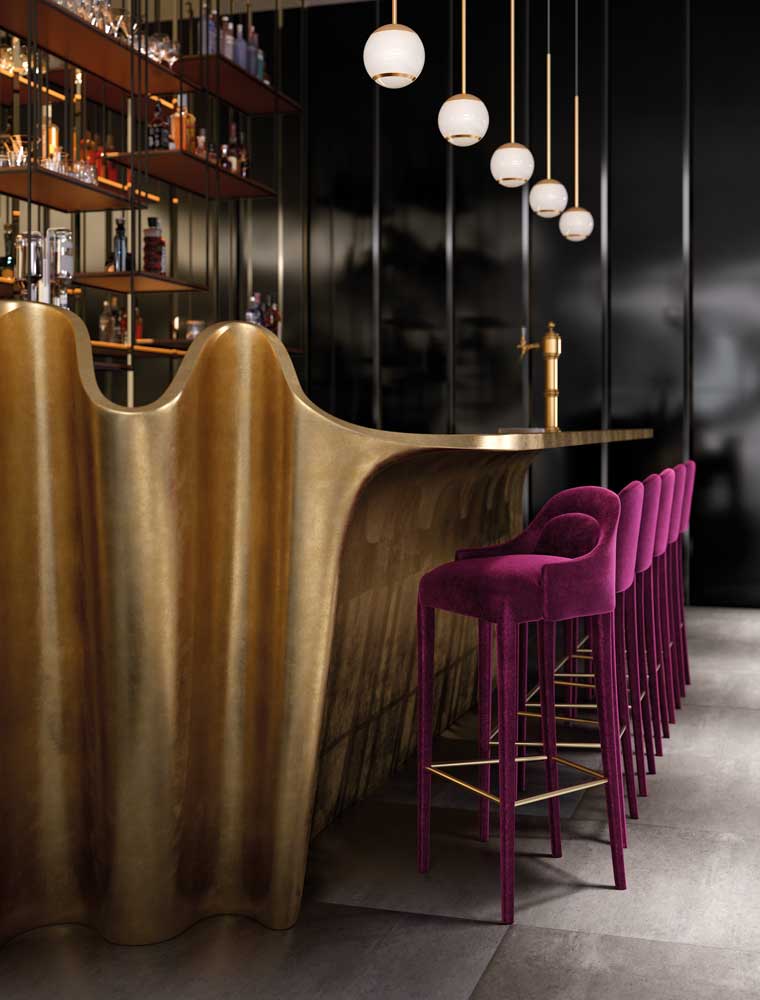 Albufeira Terrace, Algarve, Portugal
Castel Clara, Belle-Île-en-Mer, France
Iberostar Grand Packard, Havana, Cuba
Carlton Cannes Beach Club, Cannes, France
Four Seasons Gresham Palace, Budapest, Hungary
Marriot Opera Ambassador Hotel, Paris, France
Mercure Chantilly Resort, Chantilly, France
Drawing House Hotel, Montparnasse – Paris, France
Renaissance Porto Lapa Hotel, Porto, Portugal
Axis Porto Club Hotel, Porto, Portugal
Hôtel Dame des Arts, Paris, France
Four Points by Sheraton, Matosinhos, Portugal