The creative universe was always part of the life of Agostinho Moreira, founder of Jetclass Group. Constant determination and the will of achievement led him to the fulfilment of his dream: to create his own company and to develop his own personal project.
Vision and innate entrepreneurship are two characteristic of Agostinho Moreira, which led him to worldwide expansion and consecration of the name Jetclass.
In 2015, Iolanda Moreira joined the group's management, occupying the position of Managing Director.
Deriving from the continuous search in innovation and evolution, the new factory's building inaugurated in 2021 was projected to be one of the largest productive units in furniture at a European scale. The determined character and will to win trace Jetclass Group's history, a modern, dynamic and competitive company that accompanies and anticipates the evolution of the global market.
The need to develop exclusive pieces for each project to be unique, culminated with the launch of a brand with its own design. The brand Jetclass was born with the intent to create signed pieces; furniture and lighting collections, which excel for the diversity of styles. Inspired by world culture and Portuguese history, Jetclass offers a multiplicity of solutions where excellence and quality are the priority.
From Portugal to the world, Jetclass Group is committed to accomplish the dreams of design lovers.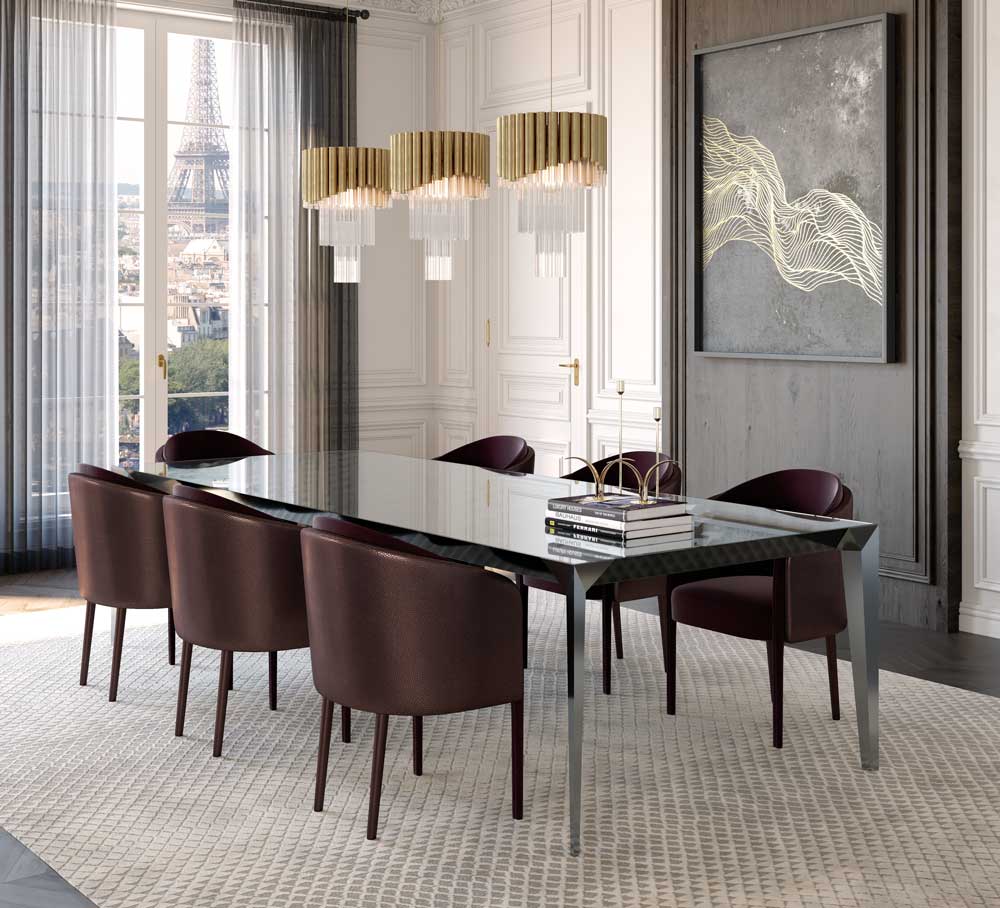 Jetclass' mission is to produce and sell high quality and distinctive furniture. We also offer a comprehensive home interiors service, with the purpose of providing the best answers to the market's needs in this field. This mission also extends to the Project area, where we also offer as service, the production of bespoke furniture.
Jetclass' vision is to be identified as a reference supplier in the furniture area, as well as being a brand capable of offering a complete and personalized service of solutions in what the interior design is concerned, not to mention the architecture in the residential and contract sectors.
Accuracy – We possess well-cemented and structured processes so that we are recognised above all for the excellence of our products and services;
Efficiency – Constantly updating production procedures in order to achieve a faster production, but always prioritising quality and being more efficient with the available resources;
Professionalism – striving for constant training of its employees in order to guarantee the utmost professionalism and accuracy in the quality and services offered;
Innovation – Constantly updating new techniques, processes and solutions in terms of technology, always looking for the best alternatives to produce best quality and distinctive furniture, but also providing the market with high quality and versatile solutions.
Social Responsibility – Jetclass' purpose is to act within a framework of sustainable growth, paying special attention to the environmental and social aspects, protecting and preserving the environment in which we operate.